XL Sand Washer
XL Screw Sand Washing Machine washable isolated gravel and debris in the soil, its novel sealing structure, adjustable overflow weir and reliable transmission, ensuring the cleaning effect of dehydration. Widely used in highways, utilities, construction and other industries washing, grading, cleaning, as well as fine-grained and coarse-grained materials processing and other operations, the construction and gravel roads are particularly suitable.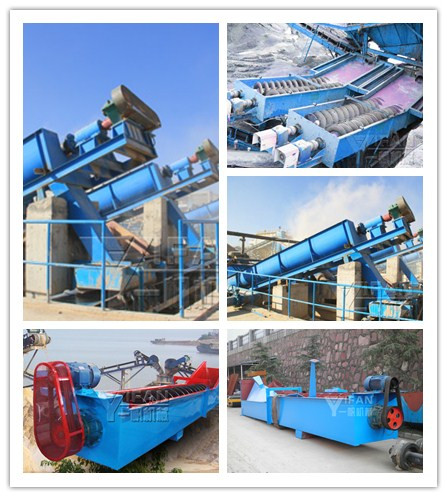 XL Screw Sand Washing Machine
XL Screw Sand Washing Machine Features and Benefits:
XL Screw sand washing machine, reasonable structure, convenient maintenance, large capacity, power consumption is small, clean and high. Novel sealing structure, fully enclosed oil bath gear, adjustable overflow weir plate, ensures that the product efficient, durable, washing, dehydration effect, fine products remain stable.
XL Screw sand washing machine works:
XL Screw sand washing machine by motor reducer drive, driving the impeller in the tank kept in a circular rotational tank, so that the sand in the tank or slag particulate material was stirred in water, flip, washing make the material by water discharged after dehydration in the impeller.
XL Screw Sand Washing Machine Features:
[1] Spiral sand washing machine of simple structure, stable performance.
[2] Long life, long-term without maintenance.
[3] Applicable to a variety of work environments.
[4] The wash material loss less, washing efficiency.
[5] Life is relatively long, almost no wearing parts.
[6] Rare circumstances need of repair, it can greatly reduce costs.
Contact Us
If you have some questions about our crushers or you want to know the price of them,you can leave a message by filling the forms. Every day we check the website message, and for the first time to respond to your needs .