River gravel sand production line
River pebbles is a natural stone, abundant resources, low cost, in today's increasingly scarce natural sand, river pebbles artificial sand has become a new trend.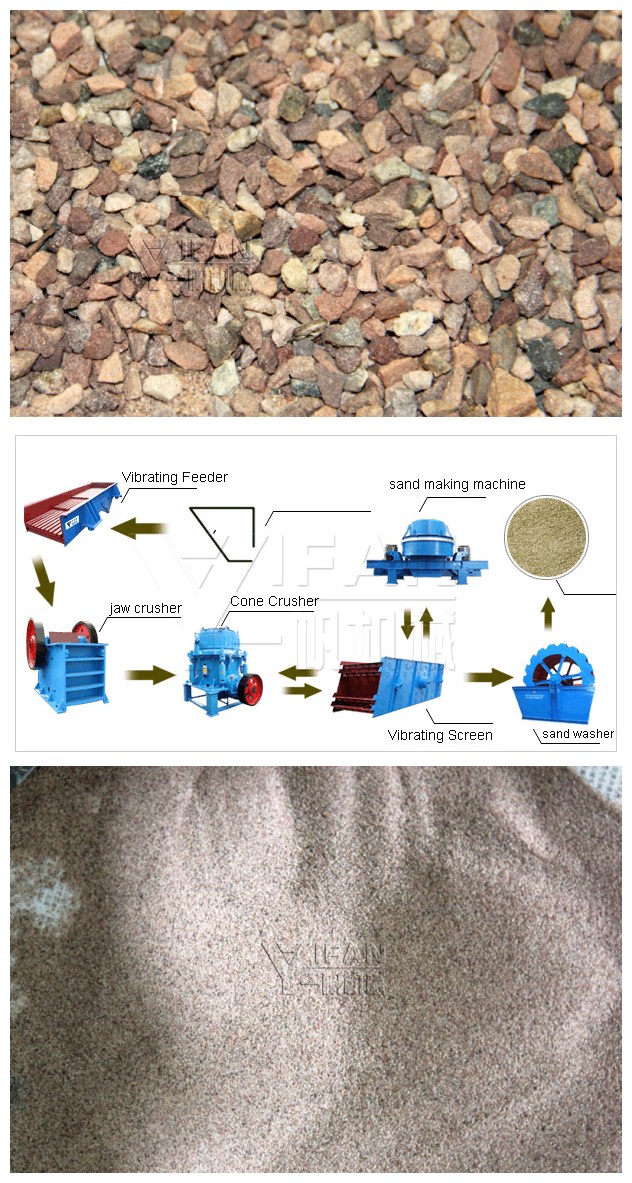 River gravel sand production line
River gravel sand making machine
River gravel
sand making machine
is improved after years of study and research and development specifically for the new generation of river gravel crusher,
crusher machine
integrate various reference works with new technology designed, its typical use is to adapt the current artificial sand industry, is the cone crusher, rod mill crusher, impact crusher, sand making replacement straight-preferred products. Deep cavity-type rotor aircraft after the design has been optimized to make the material throughput increased by about 30%, the whole life increased by 40% or more, a great saving costs and enhance efficiency.
River gravel sand of the general process
River pebbles from the use
jaw crusher
for coarse breaking work produced into a coarse material transported by conveyor to a second fine crushing machine breaking work, crushing stone into the shaker after screening out two kinds of gravel, sand meet machine feed size stones into sand making sand and partly feed back into thin broken. Sand stones made ​​into part of sand, sand Jingxi machine (optional) cleaning products made of sand and partly into the crusher broken again.
Our company provides a full range of river pebbles stone equipment, 30 years of production experience, improve the comprehensive after-sales service, to provide you with the most appropriate river pebbles sand production line!
Contact Us
If you have some questions about our crushers or you want to know the price of them,you can leave a message by filling the forms. Every day we check the website message, and for the first time to respond to your needs .