Brief characteristics of hydraulic cone crusher
With the development of mining technology,in order to cater to the different needs of different materials,cone crusher is divided into several types,including spring cone crusher,SMH series hydraulic cone crusher,SMG series hydraulic cone crusher,In particular,hydraulic cone crusher,its excellent crushing capacity,high crushing efficiency and a unique hydraulic adjustment setting with outstanding performance in the crusher.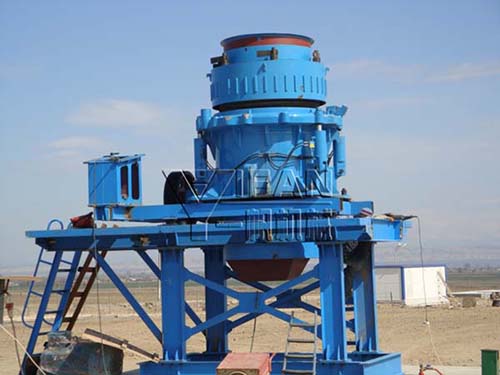 When the hydraulic cone crusher works,cone crusher and cone crusher shaft conical part in forcing the eccentric motion around a week at a fixed point for rotating pendulum motion,so that the cone crusher broken wall sometimes close and sometimes leave being attached adjustment sleeve tie acetabular wall surface,the ore constantly under attack in the crushing cavity,pressing and bending role to achieve the ore crushing.
Zhengzhou Yifan Machinery Co., Ltd. hydraulic cone crusher main hydraulic system,hydraulic crusher setting to adjust the size of the mouth,while the hydraulic system can effectively ensure the safe operation of the equipment.And its four crushing chamber design,better adapted to the special needs of users.Seal hydraulic cone crusher more reliable,very easy to update the broken wall,in short,all the advantages of hydraulic cone crusher during crushing it demonstrated a remarkable job.
Contact Us
If you have some questions about our crushers or you want to know the price of them, you can leave a message by filling the forms. Every day we check the website message, and for the first time to respond to your needs .