Yifan machinery environment protection and energy stone production line
Zhengzhou Yifan Machinery Co., Ltd. to create a professional stone production line based on user demand, sand production line and construction waste production site is our company's flagship product, the roads, relocation and other projects, sand production can be well meet different project needs,we are committed to creating high-quality sand to meet the needs of different users.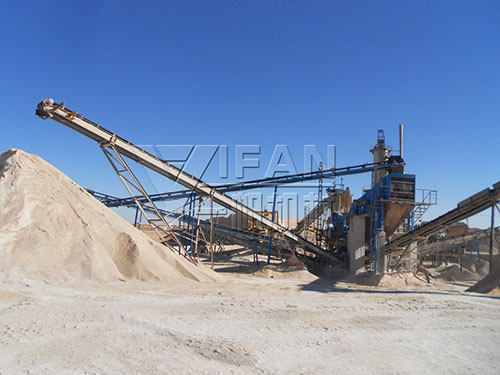 China engaged in aggregates production line equipment manufacturers more, but the offer was unsatisfactory aggregates production program,which makes aggregates production line equipment manufacturers embarrassing situation; life line program for stone process, or a few years ago, the process has not been conducted improvements, and equipment replacement, which is most of stone production line manufacturers are facing the biggest problem. For some aggregates production factory, do not make improvements, immutable, it is impossible to win customers, market demand can not be used.
Yifan Machinery is committed to producing high-quality crushing equipment, it has provided high-quality equipment for a number of key national projects. Yifan machinery company produces a full set of sand production line equipment, to provide you with comprehensive technical support, sand and gravel production line is composed of feeder, jaw crusher, impact crusher, vibrating screen, belt conveyor and other major equipment components, in the belt with the use of inferior conveyor can form a complete aggregate production line.
Contact Us
If you have some questions about our crushers or you want to know the price of them, you can leave a message by filling the forms. Every day we check the website message, and for the first time to respond to your needs .