You are here:
Home
>>
Project Cases
>>1000t/h concrete production line applied in Guizhou
1000t/h concrete production line applied in Guizhou
Capacity: 1000t/h
Materials: concrete
Applications:concrete production line
Main equipment::Impact Crusher,sand making machinery
Accompanied by the measures of China's new rural construction, day after day all over the country house be demolition and reconstructed. However, the use of concrete in the middle of the housing construction is particularly important , natural resources are limited right now, the price of the concrete had also been climbing, invest in concrete crushing equipment will be a good time.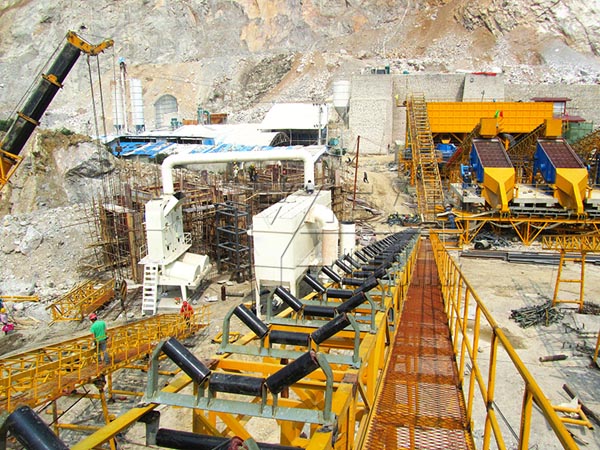 Let's look up yifan machinery equipment co., LTD., production line of large concrete cases, this production line is located in Guizhou province, the southeast of guizhou province is located in southwest China, in our guizhou province is rich in natural resources, our customer saw their area of the Guizhou of rich mine resources, through the impact crusher to break limestone, again through our yifan sand making machinery and equipment production of concrete material. Limestone is a harder material, usually used impact crusher in the actual production line .

Yifan machinery production of concrete production line of capacity is 1000 t/h, broken limestone are the main materials,we mainly used in the concrete crushing equipment is impact crusher,sand making machinery, vibrating screen, vibrating feeder, belt conveyor. If you have any questions about our concrete production line, welcome to mail consulting, my email is yifan124@yfmac.com, we can also provide you that suits you the rationalization of production line design, welcome to consult.
Contact Us
If you have some questions about our crushers or you want to know the price of them,you can leave a message by filling the forms. Every day we check the website message, and for the first time to respond to your needs .