PE69 jaw crusher _ mine stone crusher _PE600900 jaw crusher uses
Mining jaw crusher 600 * 900 (PE69 jaw crusher), composed by the dynamic the Hubei and static jaw two jaw crushing cavity material crushing operation crusher the simulated animal jaw movement completed. Widely used in mining beneficiation crushing production line, smelting and beneficiation production line, building materials stone production line, road gravel production line, railway, water conservancy and chemical industry the medium granularity crushing various ore and bulk materials. The maximum compressive strength of the material to be broken 320Mpa.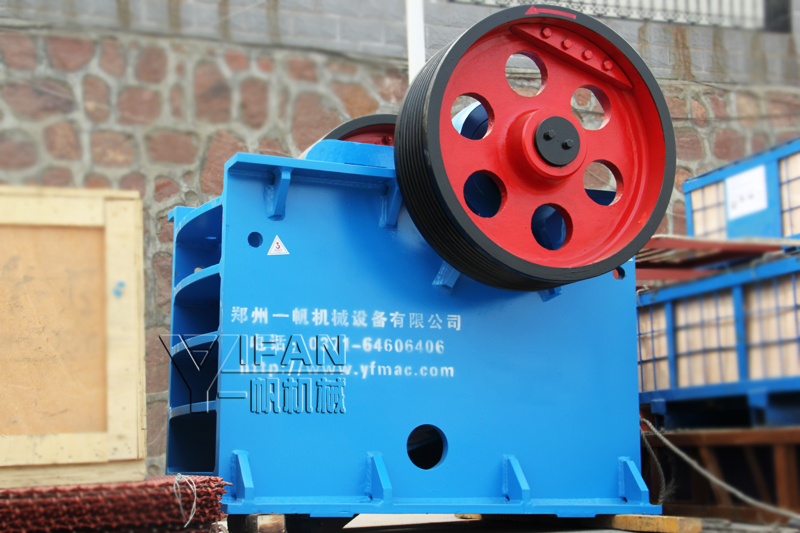 PE600900 jaw crusher uses
PE600900 jaw crusher is widely used in a variety of mineral beneficiation, China is a vast land of the country, is rich in mineral resources, has a wealth of gold, copper, manganese, molybdenum, silver, lead and zinc, hematite , limonite, siderite, coal, these minerals mining, construction of the beneficiation production line is a great project, Zhengzhou LongDing beneficiation experts carefully designed gold mine beneficiation process copper ore beneficiation process, manganese ore beneficiation process, molybdenum ore, silver, lead and zinc, hematite, limonite beneficiation process, siderite beneficiation process mining jaw crusher 600 * 900 essential beneficiation production line of crushing equipment.
Mine stone crusher 69 jaw crusher equipment works
69 jaw crusher mobile jaw hanging in the eccentric shaft and can be used to swing around the rotation of the eccentric shaft, the rod when the vertical reciprocating movement. Driven by two thrust board also do reciprocating motion, thus promoting the moving jaw to do around reciprocating broken and unloading. Such crusher crank double linkage mechanism a broken reaction force moving jaw by its eccentric shaft and connecting rod uneven force was large, so the industry made ​​more mainframe and mid-sized machine, with to broken hard material. In addition, when the work of this crusher, the trajectory of each point on the movable jaw to the mandrel for the center of the arc, arc radius is equal to the distance of the point to the axis of the small, the upper end arc, the lower end of the arc large, lower crushing efficiency trajectory so called simple swinging 600,900 jaw crusher broken than i normally 3-6. Simple pendulum jaw crusher compact structure, a smaller force of eccentric shaft transmission parts; moving jaw smaller vertical displacement, processing materials less excessive broken phenomenon, moving jaw jaw wear a smaller.
Contact Us
If you have some questions about our crushers or you want to know the price of them, you can leave a message by filling the forms. Every day we check the website message, and for the first time to respond to your needs .