Yifan helps you have a better understanding of Sand Washing Machine
Sand washing machine is an important equipment which is mainly used to wash artificial sand and natural sand.It can wash and separate dirt and debris in gravels.Sealed body and safe rotating device and adjustable overflow weir plate can gurantee the effects of cleaning and dehydration.Now it is widely used in construction,roads,utilities and other industries.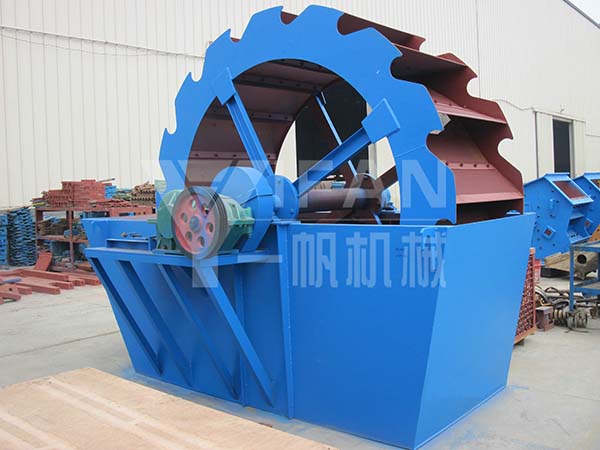 The impeller moves slowly driven by V-belt and reducer after the speed of gear slow down,sand and gravels go into the purge tank through the feed chute,rolling by impeller and grinding each other to remove impurities on the gravel surface and destroy water vapor layer covered on sand gravels in order to dehydrate;add water at the same time to form a larger water flow,carry away impurities and other materials,then discharged from the wash tank overflow outlet,clean sands and gravels will be taken by impeller blade and go into discharge chute from the revolving rotator and the whole cleaning process comes to an end.
Sand making machine supplied by Yifan is of simple structure,convenient maintenance,lower consumption and larger capacity, and the consumption of wearing parts is relatively low ,which evidently reduce production costs.It is the best choice for washing and dehydration in road build,hydropower,as well as the construction of infrastructure.
Contact Us
If you have some questions about our crushers or you want to know the price of them, you can leave a message by filling the forms. Every day we check the website message, and for the first time to respond to your needs .