CV sand maker provide high quality sand and gravel aggregate
Currently,sand making technology is important factors for sand and gravel aggregate, especially for high-performance concrete aggregate requirements are more stringent, and therefore, need to actively absorb high technology in order to meet the current market demand for sand and gravel aggregate.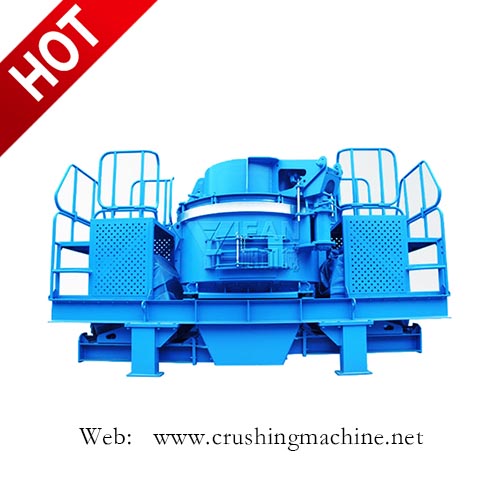 Zhengzhou Yifan Machinery is aware of the company's development and technical level has a direct relationship, in order to improve the company's sand making technical level, years of continuous innovation, and constantly learn from Germany sand advanced technology, research and development new CV sand maker(crusher machine) with world-class level technology, the sand maker greatly improved the sand making technology.
Zhengzhou Yifan Machinery CV sand maker(crusher machine) is a combination of advanced foreign technology and domestic customer feedback developed by sand mechanical. New CV sand maker compared with conventional equipment, large capacity, high yield, production increased by 35%, and more stable performance, can process a variety of ores, river gravel, slag, tailings and other materials, the production of artificial sand can completely replace the natural sand to complete the construction of major projects. Quality sand making equipment out of good quality sand and gravel aggregate, sand meet the national standard of infrastructure, can enhance the quality of our infrastructure projects.
Contact Us
If you have some questions about our crushers or you want to know the price of them, you can leave a message by filling the forms. Every day we check the website message, and for the first time to respond to your needs .