Customers from Lebanese visit Yifan Machinery
Recently, Zhengzhou Yifan Machinery Co. ltd usher customers from Lebanon, Ministry of Foreign Trade Business Manager warmly welcomed them, and accompany clients to the company's production workshop.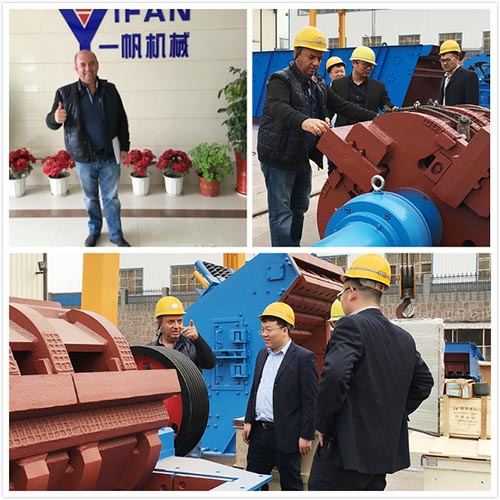 The company's business manager, described in detail several of our star products to customers: jaw crusher, impact crusher, hydraulic cone crusher, sand making machine and so on. During the visit, the customer personally watched welding, painting, and test machine process workshop frontline workers, and expressed appreciation for the company's first-class welding and painting process, also expressed satisfaction with the test machine in the process of meticulous work attitude of employees.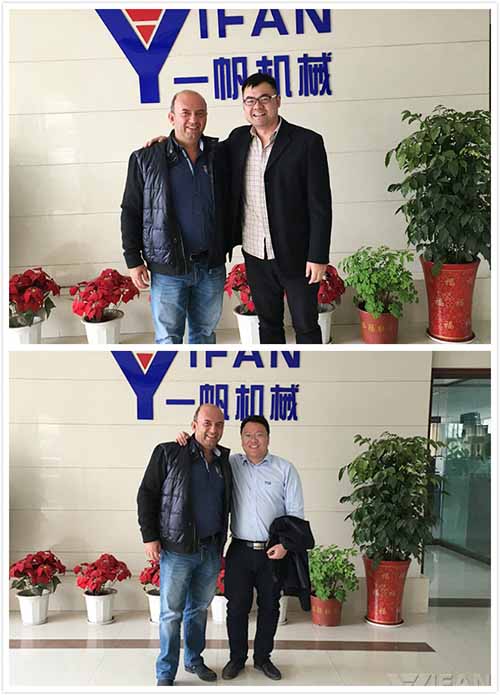 Then they came to a pedestrian conference room to discuss cooperation, the customer had have some understanding about Yifan Machinery, also visited the scene in Lebanon's other customers,they are very satisfied with the quality of the equipment,the visit depth understanding make them more firm determination of both sides to cooperate. After discussions,the two sides signed a cooperation program happily.
Yifan Machinery provides customers with a granite crushing production line, the company provides customers with a complete solution, and is equipped with a main production equipment, including: two jaw crushers, impact crusher and two circular vibrating screen and so on.
Contact Us
If you have some questions about our crushers or you want to know the price of them, you can leave a message by filling the forms. Every day we check the website message, and for the first time to respond to your needs .