How to build a gravel production line
As we all know,concrete crusher is also called jaw crusher,it is widely used in metallurgy,mining,construction,chemical industry,suitable for secondary and tertiary crushing,uniform particle size characteristics of the finished product,and maintenance convenience.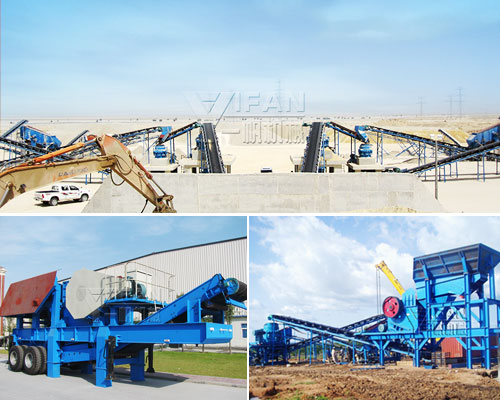 Yifan machinery since its inception,has experienced 15 years of experience,at home and abroad,there are a total of more than 200 production lines,including gravel production lines,river gravel production line,aggregate production line,construction waste and other production lines,and effectively for the customer everything from the customer's interests,Yifan Machinery set up a complete pre-sale system,completely solve your worries.
Yifan machinery for its good reputation and excellent product quality has won the praise of customers,and sincerely look forward to working with you.
Contact Us
If you have some questions about our crushers or you want to know the price of them, you can leave a message by filling the forms. Every day we check the website message, and for the first time to respond to your needs .