Yifan machinery mobile crushing station won the favor of customers
As China's buildings, roads and other industries continue to develop, construction waste also increases, therefore, how to deal effectively with environmental construction waste mining industry has become the focus of attention. After investigation and practice for a long period of time,Zhengzhou Yifan Machinery introduced the efficient, environmentally friendly energy-saving construction waste disposal equipment - mobile crushing station, fully in line with indicators for national government resources recycling.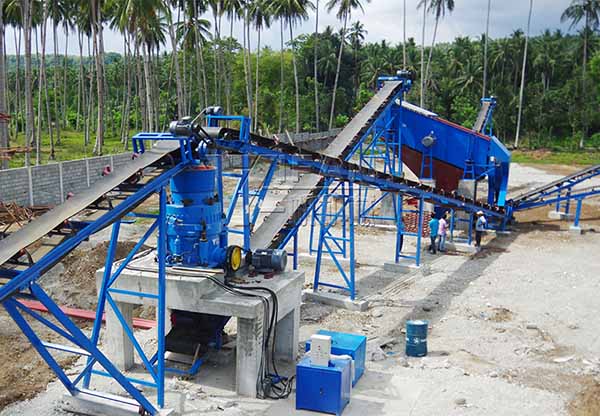 Mobile crushing station through excellent process design,excellent construction waste crushing function,aggregate crushing high performance,combined with different models, a strong crushing and screening production line was build, which can handle more material at the same time.The whole production line can be jaw crusher, impact crusher,hydraulic cone crusher, vibrating feeder, vibrating screen and conveyor closure design, sand production line is equipped with dust control and iron removal equipment. A complete set of construction waste disposal equipment with advanced design, excellent performance, high efficiency, easy maintenance, low operating cost, stable and reliable, and other advantages.
Zhengzhou Yifan Machinery produced a variety of types of mobile crushing equipment, such as mobile jaw crusher station,mobile impact crusher station,mobile hydraulic cone crusher station,crawler mobile crushing station, better performance and more compact ensure the reliability of its use, modular design makes it easier to disassemble broken and maintenance, Yifan machinery mobile crushing station with its excellent performance to win the favor of customers.
Contact Us
If you have some questions about our crushers or you want to know the price of them, you can leave a message by filling the forms. Every day we check the website message, and for the first time to respond to your needs .