The depth of excavation choice of quality sand washing machine tips
In the infrastructure our country needs a lot of sand in the environment, to achieve high efficiency and high output of sand production line welcomed by all over the gravel plant, where sand washing machine occupied a very large proportion of the entire production line. Sand washing machine as gravel cleaning equipment, in use already greatly customers.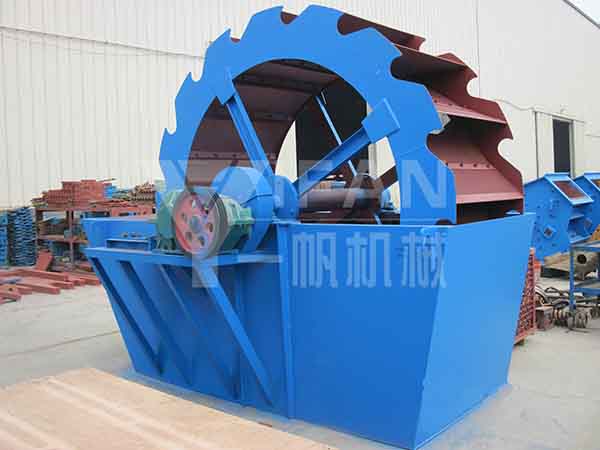 But in the domestic production of sand washing equipment business are many, many similar appearance, this requires more rational to look more professional manufacturer to make a purchase. R & D and production team Zhengzhou Yifan company has many years experience in the industry, the production of equipment in the national key projects are also widely used.
First, crushed gravel, clay content and clay, some big, some not contain mine waste rock, we need to use sand washing machine off the mud, and then were treated better dressing. In mining, building materials, chemical industry, construction machinery, gravel plants and other industries, can be carried out on the material of the cleaning process.
Yifan production of XS series sand washing machine relatively simple structure, long life, large capacity and reduce costs. The material into the cleaning tank, complete rotation of the impeller clean and isolate the impeller means and materials will not lead to flooding and damage the bearing. Clean sand was taken away impeller blades, powder and sand churn is also very low. By cleaning, grading gravel wash after dehydration and very high, we can fully meet customer needs.
Contact Us
If you have some questions about our crushers or you want to know the price of them, you can leave a message by filling the forms. Every day we check the website message, and for the first time to respond to your needs .