Aggregate Production line in Algeria
Case Background:
Concrete is usually used in making architectural structures, block walls,pavements, foundations, roads base, highways, etc. Our Algeria customer needs to process aggregates for concrete batching .Coarse and fine aggregates are the main composition of a concrete mixture. The final products should be 0-3mm,3-8mm,8-15mm and 15-25mm. Our engineers recommended jaw crusher and cone crusher for his project, and work out a complete production line .
APPLICATION: Concrete batching
FINENESS: 0-3mm,3-8mm,8-15mm,15-25mm
CONFIGURED EQUIPMENT: Vibrating Feeder + Jaw Crusher + SMH Hydrolic Cone Crusher + ZK Vibrating Screen
Aggregate Production Line:
Configured Equipment: Vibrating Feeder + Jaw Crusher + SMH Hydrolic Cone Crusher + Vibrating Screen
Yifan Machinery has been installed production lines in Russia, Indonesia, Australia, Saudi Arabic, Algeria, Mexico, Chile and other more countries worldwide. We also offer complete Tech Support and After-sale service for your project.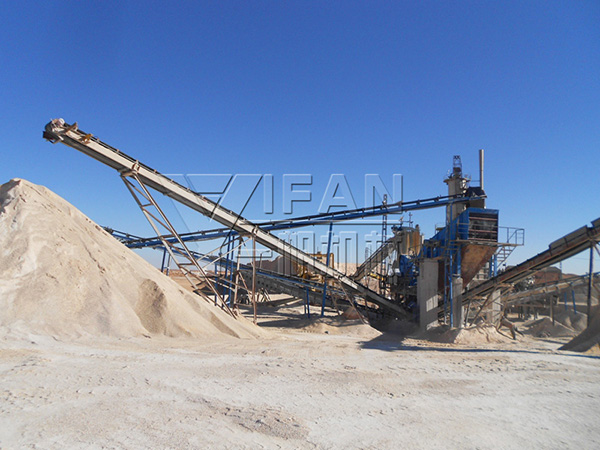 Contact Us
If you have some questions about our crushers or you want to know the price of them, you can leave a message by filling the forms. Every day we check the website message, and for the first time to respond to your needs .