Impact crusher play an important role in infrastructure construction
As we all know , the construction of city infrastructure is to provide services to the public , such as roads, railways, airports, electricity, water, sports, health and so on . With the growing demands for materials and continuous development of technology, the pace of infrastructure construction has never stopped.
Infrastructure development is closely related to building and crushing industry . Infrastructure construction needs a lot of building materials, such as sand and concrete .Crushing equipment play an important role in material supplying . As main equipment in sand production line ,crushers can provide high-quality sand aggregates for infrastructure construction.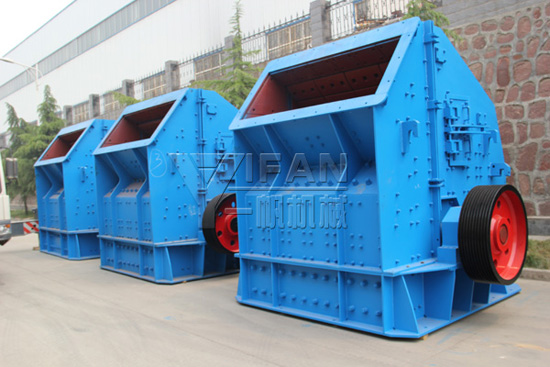 At present ,cone crusher, jaw crusher, impact crusher, mobile crusher has been widely used in aggregates processing lines to meet the demands for sands .Especially the impact crusher,impact crusher is a kind of crusher which crushing the material by using impact energy. It can crush materials with granularity smaller than 500mm and compressive strength more than 320Mpa ,such as granite, limestone, concrete and so on, widely used in road, water and electricity, artificial aggregate, construction and other fields. It has reached the international level .
The impact crusher is constantly evolving in order to meet the needs of the modern market, we believe if we strive innovation in crushing equipment developing , we will surely can make a big contribution to the national infrastructure .
Contact Us
If you have some questions about our crushers or you want to know the price of them, you can leave a message by filling the forms. Every day we check the website message, and for the first time to respond to your needs .