You are here:
Home
>>
News
>>Energy saving and Environmental protection Crushing Equipment is imperative
Energy saving and Environmental protection Crushing Equipment is imperative
Today ,with constantly developing of science and technology , crushing equipment has made great progress, which undoubtedly accelerated the pace of China's industrial development, but some problems came into being, especially environmental degradation and environment pollution caused by overexploitation . Therefore, the production of energy saving and environmental protection crusher is becoming the general trend .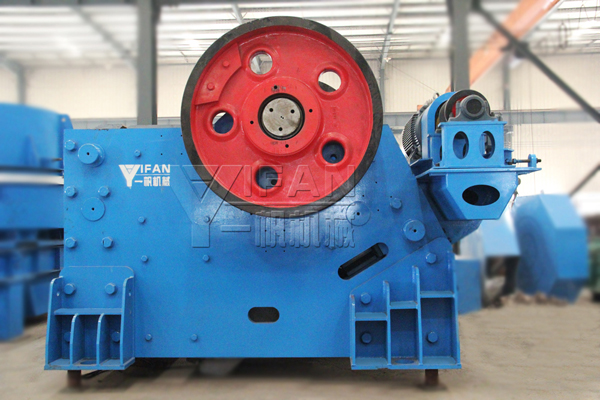 Over the years, YIFAN Machinery has been insisting independent innovation, quickly rise from crushing and screening industry with unique management and high quality products, first proposed green and environmental concept, newly developed products like JC series jaw crusher, HC series impact crusher, and SMG series cone crusher are all towards low carbon,low-energy, safe and green direction .Its sand making equipment saves 50% than previous equipments, productivity improves 30% than previous ones , is currently the best sand making equipment on the market. Construction waste processing equipment developed by YIFAN enhanced its solid leader position in the industry .
As a professional manufacturer, Yifan Machinery insists on the concept "quality as survival, reputation as development" and "quality first, customer first" .Its crushing equipment have the characteristics of simple structure, energy saving and environmental protection,which wins constant praises from customers all over the world .
Contact Us
If you have some questions about our crushers or you want to know the price of them, you can leave a message by filling the forms. Every day we check the website message, and for the first time to respond to your needs .