You are here:
Home
>>
Project Cases
>>400t/h Aggregate Processing Systerm in Hezhouba Hydropower Station
400t/h Aggregate Processing Systerm in Hezhouba Hydropower Station
This project is a sand and gravel processing system of Zhengzhou Yifan Machinery set up in Sichuan, China , output 400t/h , mainly as a supply for urban construction sand and gravel aggregate . Sand aggregate high-speed railway construction, construction of bridges and other large-scale projects and key projects , such as hydropower station, the main material .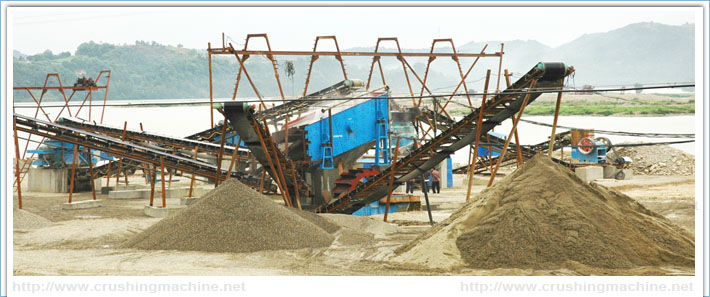 400t/h Aggregate Processing Systerm in Hezhouba Hydropower Station(YF-42)



The main characteristics of the aggregate processing system
Simple structure of the primary crushing plant , a small amount of civil works , short construction period , less the cost of investment , and optional NP1210 crusher broken superior performance , high efficiency , large crushing ratio , high yield, and grain shape is good , flakiness content is extremely low and so on. Broken coarse crusher will be the development direction of the aggregate processing system , but such devices are imported , the price is relatively high , but such equipment can only be used in crushing the silica content and the medium- hardness of the following rock.
VI400 vertical shaft impact crusher sand making equipment selection in the sand with the traditional rod mill mechanism has broken faster than civil small amount of construction , high output, the unit price of production and operating costs , and sand and low , but there sand of fineness modulus , the shortcomings of the unstable quality . In order to solve the fragmentation mechanism sand fineness modulus , the introduction of new technology , new equipment ( powerful and efficient fine sand powder recovery 2E48 - 90W- 3A) , and the specifications of the screening sieve reasonable preparation .Artificial sand production has been successfully qualified its sand fineness modulus of 2.6-2.8 between the dust content of about 15% to meet the specification requirements in the sand , completely get rid of the traditional rod mill sand , artificial sand crushing and sand stone processing system development to provide a certain basis and experience .
Stone in the pre - screening classification , less than 40mm diameter of the mixture into the the FX1836 cylindrical stone washing machine to wash , the driven scroll impact , mutual compression between the stone rubbing , and in the hydraulic cylinder wash stone blades wash down the mud effect but also the loss of the grid went to the mud , but less than 5mm of fine aggregate at the exit screen . In order to reduce the loss and took screen grid outflow of fine aggregate grading recovery focus to enter a spiral classifier .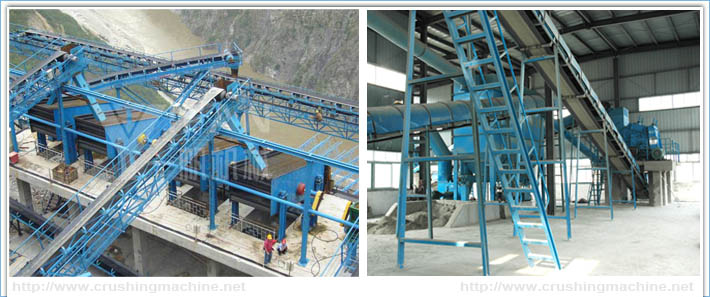 400t/h Aggregate Processing Systerm in Hezhouba Hydropower Station(YF-43)
Contact Us
If you have some questions about our crushers or you want to know the price of them,you can leave a message by filling the forms. Every day we check the website message, and for the first time to respond to your needs .