Yifan Machinery JC series jaw crusher much gravel plant customers trust
Yifan Machinery JC jaw crusher crushing efficiency, high reliability, and can be flexibly applied to both stationary and mobile crushing station, the operation is simple and safe.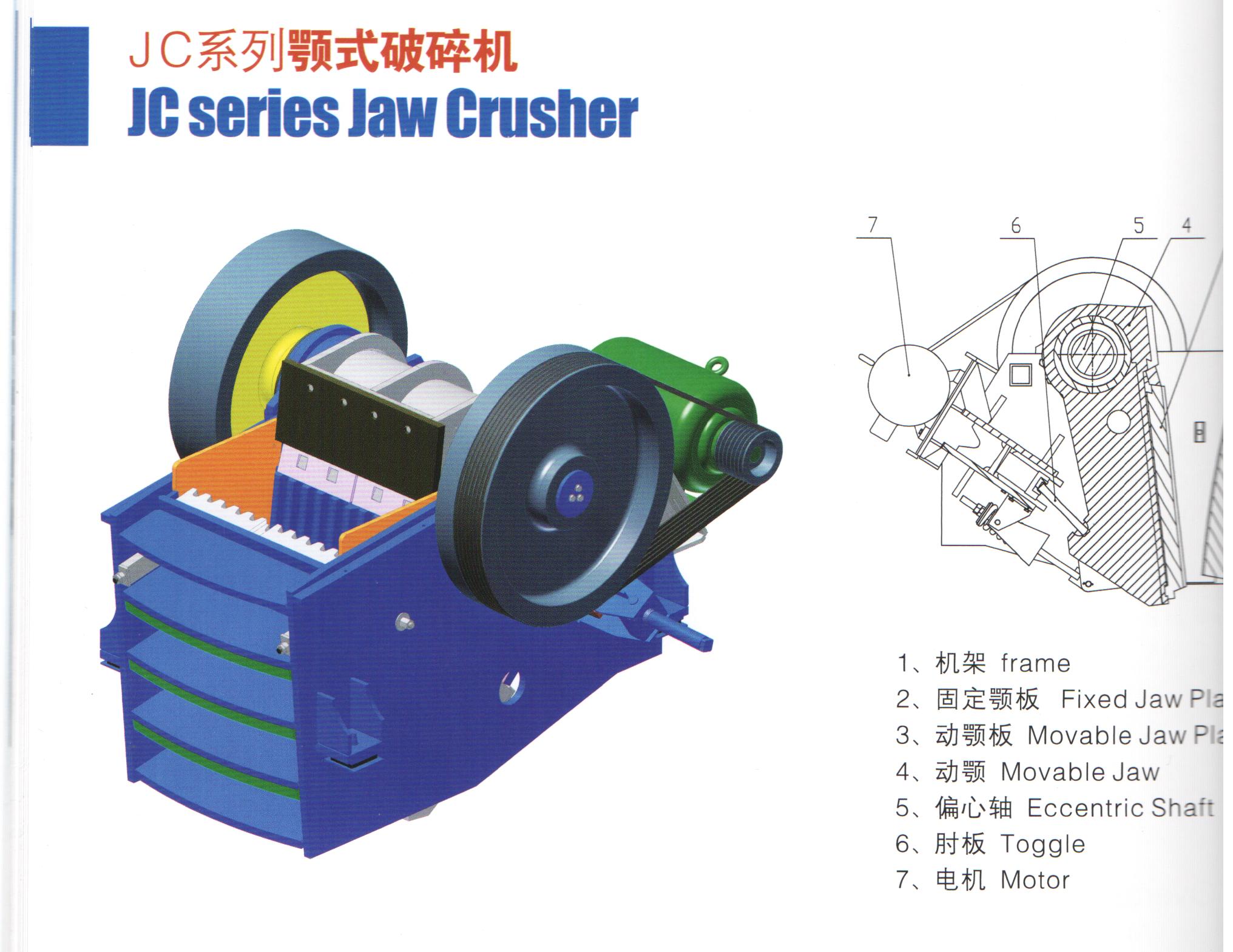 JC series jaw crusher working principle diagram
JC jaw crusher is unique in that its competitive orientation stroke with unprecedented large long fixed jaw liners. Feed opening, reaching 1200 × 870mm; broad cross-section of the crushing chamber, ensuring high performance and high crushing ratio. Rated power of 160kW, tight side discharge opening adjustment range is 70 ~ 200mm, excluding attachments, including weight 26000kg.
JC Jaw Crusher Features:
[1]、Crushing chamber deep, crushing strength, improved feed capacity and output;
[2]、The crushing ratio, uniform particle size;
[3]、Gasketed nesting population adjustment device, reliable and convenient, adjustment range, increase the flexibility of the equipment;
[4]、Lubrication system safe and reliable, easy to replace parts, equipment maintenance is simple;
[5]、Simple structure, reliable operation, low operating costs.
[6]、Energy-saving equipment: stand-alone energy-saving 15% to 30%, saving more than double the system;
[7]、Nesting population adjustment range, to meet the requirements of different users;
[8]、Low noise, less dust.
JC jaw crusher special attention in the design of rugged durability and ease of operation, component casting design using finite element analysis and casting simulation. Every detail of the design begin with superior reliability and prolonged service life as the starting point, in order to achieve higher productivity and longer continuous run time.
Contact Us
If you have some questions about our crushers or you want to know the price of them, you can leave a message by filling the forms. Every day we check the website message, and for the first time to respond to your needs .