Replacement of hydraulic cone crusher
Gently inclined cone crusher officially used in the industry in 1927,it includes spring cone crusher and sphere cone crusher.It has two main characteristics,which are moving cone was gently inclined and spring overload protection device.After steep compression cone crusher have also come out,the beginning of its name is compressed gyratory crusher, it is actually to be improved on the basis of the gyratory crusher,it is used between the secondary and tertiary crushing of fragmentation machine,which in the shape and structure of the minor axis and gyratory crusher is basically the same,but its relatively steep cone,faster,port of discharge is relatively small,short spindle stroke large.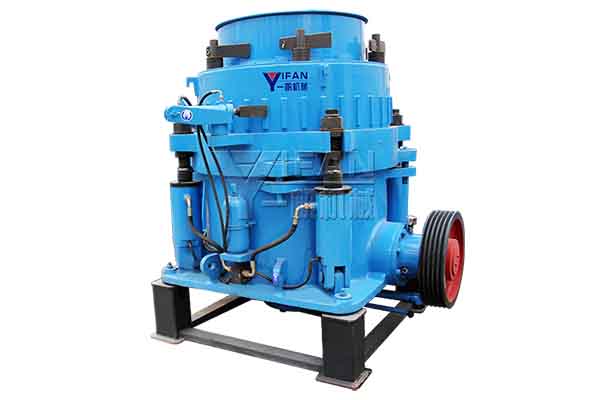 Time spinning,science and technology are constantly progress,in the late 1950s,hydraulic technology is widely used in cone crusher manufacturer in the world,which makes the cone crusher has been improved,in original basis of slow cone crusher,It has adopted the hydraulic overload protection device and hydraulic locking device, hydraulic or pneumatic adjustment of discharge port means.
Up to now,hydraulic cone crusher has two improvements were made,the first is the introduction of more efficient large hydraulic cone crusher,followed by the launch of can produce ultra-fine material cone crusher,it is compared with the previous machine with the new structure of the crushing chamber,the spindle is shorter,operating costs are reduced,the product grain shape better.
Contact Us
If you have some questions about our crushers or you want to know the price of them, you can leave a message by filling the forms. Every day we check the website message, and for the first time to respond to your needs .