YIFAN sand maker promotes the development of cement enterprises
The market pattern of sand aggregate industry had changed greatly since the second half of 2013. With the increasingly fast development of new-type urbanization construction, the demand for sand aggregate also rises progressively. Therefore, sand aggregate will have a large increasing space in the future.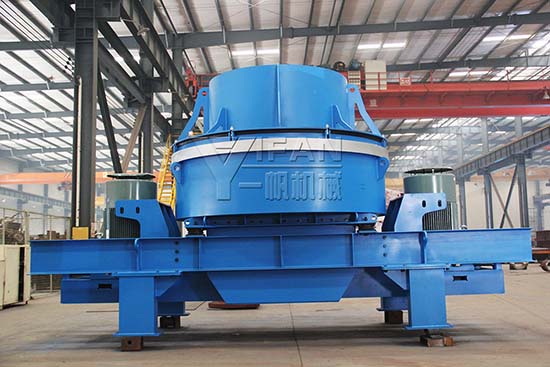 In fact, the quantity increase of construction project can influence concrete market supply, and sand aggregate is an important part of concrete batching. Confronted with such a great market share, many upstream and downstream industries also become involved in sand aggregate for the first time. Then, how to enter into this industry has become a key problem for cement enterprises to transform successfully. At this moment, sand making equipment and sand making production line manufactured by YIFAN Machinery promote the development of cement making enterprise greatly.
Just like cement, concrete also has abundant virgin market and development space. In the circumstance of opportunities and challenges coexisting, some large-scale cement making enterprises introduce YIFAN sand making production line to begin their sand aggregate expansion career. YIFAN sand making production line adopts advanced German technology and dry sand making system. It uses abandoned stones as raw materials to produce qualified manufactured sand with a series of procedures like crushing, screening, recycling and generation. The end sand it produces can bring new profit growth point for concrete and cement industry.
Since 2009, YIFAN Machinery began to take over sand making production line projects of many large-scale cement making enterprises. More than twenty lines have put into production so far and many of them have achieved significant results.
Contact Us
If you have some questions about our crushers or you want to know the price of them, you can leave a message by filling the forms. Every day we check the website message, and for the first time to respond to your needs .