Research and development directions of Yifan crushing equipment in 2015
After the Chinese New Year ,our service is now return to normal . In the past year ,Yifan achieved good results despite the weakening global economy . At the beginning of 2015 ,we promise we will carry on and do our best to design and produce more qualified products to service and satisfy our customers. Yifan thinks crushing equipment manufacturers must adapt to market changes and develop good equipment in order to further meet the market demand .To achieve this goal ,Yifan set up directions for research and development of crushers .
First direction is produce technology-based crushing equipment . Science and technology is the first productive force ,the root of development .We should blaze new trails and be bold in applying the world's leading technology into the production of equipments .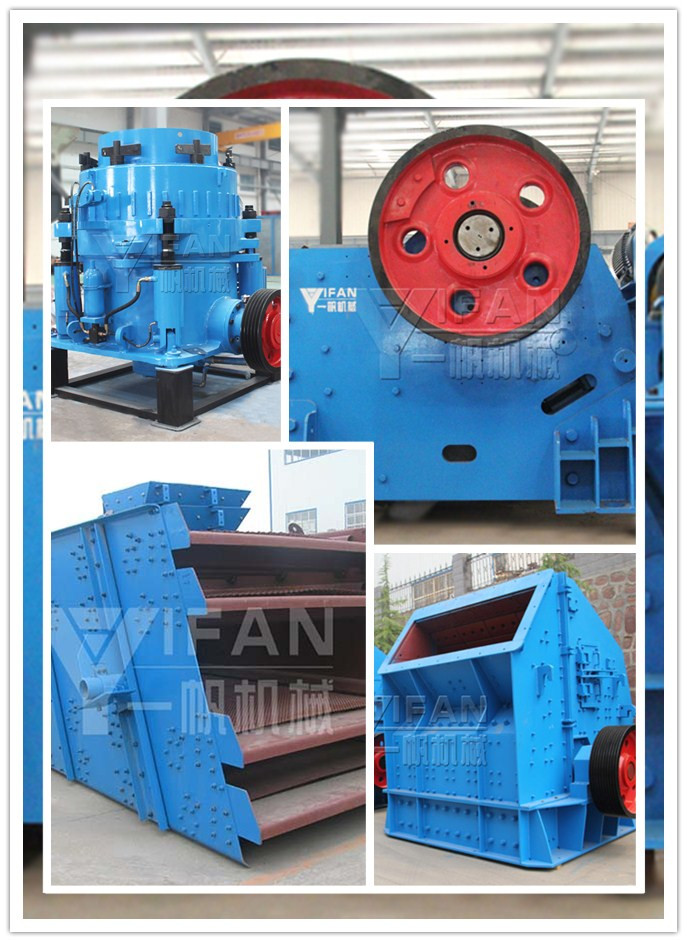 Secondly,develop practical and personalized crushing equipment .In order to stand out conspicuously and creat a professional brand in the current market where good and bad products mixed together ,we must uphold the concept of both useful and personalized .
Thirdly,aim to produce equipments with large-scale and high automation . The upsizing development of mining has brought the demand on the upsizing of crushing equipment .Large crushers general have big crushing ratio, big production capacity and high degree of automation ,also simplified process etc. It will be a general trend sooner or later .Besides,since labor costs are rising, we plan to develop equipments with high automation to improve efficiency and saving costs for customers.
We offer jaw crusher, cone crusher ,impact crusher ,sand making machine ,mobile crusher etc. Welcome serious buyers consult for details .
Contact Us
If you have some questions about our crushers or you want to know the price of them, you can leave a message by filling the forms. Every day we check the website message, and for the first time to respond to your needs .