The application of vibrating screen in mineral processing line
The most important aspect in mineral production line is beneficiation. valuable minerals and useless or harmful minerals in the mineral raw materials are separated by physical or chemical methods ,or variety of useful minerals are separated from each other .This process is called beneficiation, also known as the "mineral processing". These mineral separation techniques include gravity concentration, froth flotation , magnetic separation, electrostatic separation, special separation, chemical beneficiation, and others . Mineral processing can significantly improve the quality of mineral raw materials, reduced transport costs, mitigate the difficulty of further processing, decrease processing costs, and realize comprehensive utilization of mineral raw materials.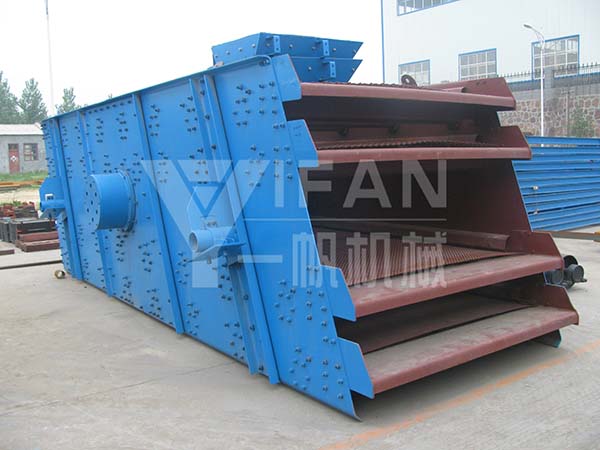 During the process of beneficiation, a lot of equipments are used, such as: crushing equipment, screening equipment, flotation devices like magnetic separation equipment ,among them , screening equipment is responsible for the important intermediate link and last screening link .Here is how it works:After the crushing process, vibrating screen will screen out impurities in the mineral materials, which gets more useful minerals, before the final products come out ,vibrating screen is used again for further screening .
Thus, it can be seen that it is essential to choose high quality screening equipment for mineral production. Yifan machinery as a flagship in mining machinery and equipment manufacturing industry, all products have passed national quality certification, the company's mainstream products vibrating screen, obtained consistent praise from customers all over the world.
Contact Us
If you have some questions about our crushers or you want to know the price of them, you can leave a message by filling the forms. Every day we check the website message, and for the first time to respond to your needs .