Outstanding Impact Crusher Manufacturer - Zhengzhou Yifan
Currently ,the disposal of construction waste has becoming an emerging industry with speedy development. Reasons are as follows:
1. Disposal of construction waste is an eco-friendly industry,it can solve land taking up , living environment pollution , soil and water pollution problems caused by lots of construction waster.
2. Construction waste can be recycle and reuse . For instance ,we can turn gravel aggregate into brickmaking and road paving raw materials , recycle old steel and forge again ,so constuction waste can be transformed into recycled materials instead of garbages.
3. Construction waste dispose equipments in China are not as costly as they are abroad .It is suitable for business investment.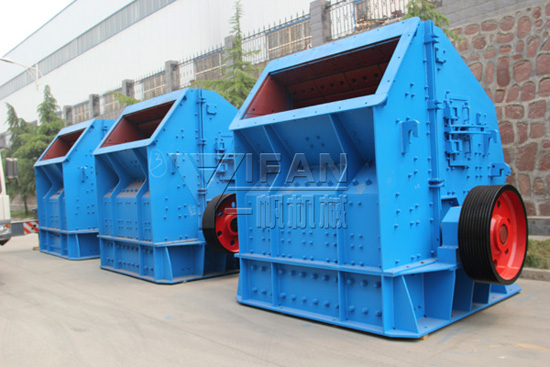 Urgent demands for the disposal of constrution waste lead to the development of crushing and screening industry .Meanwhile people's requirements for crushing and screening equipments are getting higher .Impact crusher manufactured by Yifan Machinery adapt to the development of The Times. These impact crushers are mainly classified into two series,they are fixed impact crushers and mobile impact crushing plant . Constuction waste disposal line provided by Yifan Machinery not only include impact crusher ,but also other corollary equipments like de-ironing separator,vibrating screening which can sort out after disposal-materials so that they can be reuse .
Contact Us
If you have some questions about our crushers or you want to know the price of them, you can leave a message by filling the forms. Every day we check the website message, and for the first time to respond to your needs .