Mobile stone crushing station is widely used in various fields
With the development of economy, the emergence of the crusher, and infrastructure requirements, has promoted the application of stone, stone crusher varieties more and more, to adapt to the different demand, today let's tidy stone crusher equipment, let everybody have a simple understanding.We move yifan machinery production of stone crushing station is a novel rock crushing equipment, greatly expand the coarse crushing operation concept.Mainly used in metallurgy, chemical industry, building materials, water and electricity and other materials processing, often need to move operations especially for highway, railway, water and electricity engineering, such as liquidity stone operation, the user can according to the types of processing raw material, the requirements of different size and finished product material using a variety of configuration forms.Its design principle is standing in customer's position, eliminate the broken out of the place, the environment gives customers broken homework barriers as a first solution, and to provide efficient and low cost project operating hardware facilities.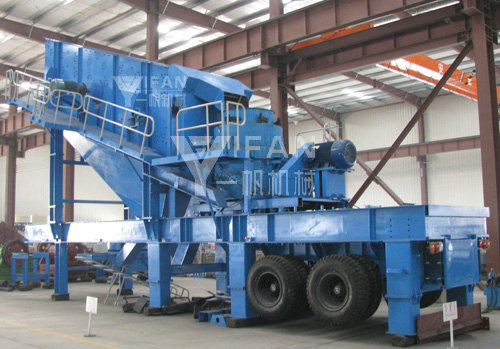 Yifan machinery equipment co., LTD. Is a professional crusher factory, if you are interested in our equipment, welcome to contact us, we will wait for your visit and guidance.
Contact Us
If you have some questions about our crushers or you want to know the price of them, you can leave a message by filling the forms. Every day we check the website message, and for the first time to respond to your needs .