You are here:
Home
>>
Project Cases
>>signed with Russian clients capacity 500t /h -- YIFAN MACHINERY
signed with Russian clients capacity 500t /h -- YIFAN MACHINERY
Project overview:
Output: when the yield 500t/h single sand making production line
Construction: the Russian customers customers in the Southwest
Contractor: Zhengzhou Yifan Machinery Co. , Ltd.
Construction date: May 2010
Construction address: Russia

Application requirements : abandoned cement ore processing , cement production, raw material preparation , production of sand and gravel aggregate demand for sand and gravel material.The production line configuration: PF counterattack crusher, sand making machine PCX1280+ circular vibrating screen of YK2160,3YK2460,4YK2460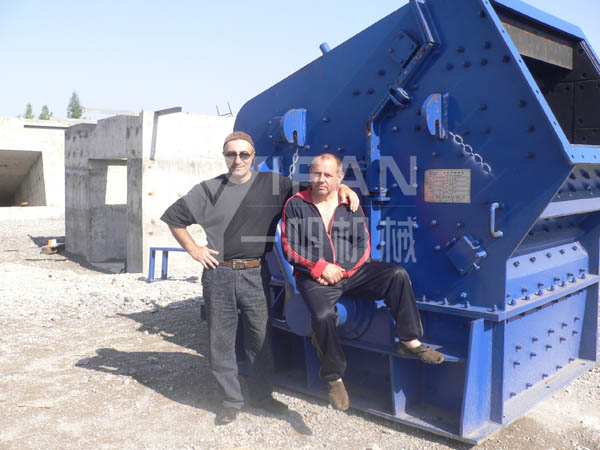 Russian customers photo
Project Background:
Cement plants use limestone crushing heat and power construction sand and gravel aggregate , the mechanism of sand is one of the most feasible program , 2009 Yifan Machinery and Indonesia customers , production of 400t / h of sand and gravel aggregate production lines have considerable benefits under the influence of the 2010 Russian Southwest customers with Zhengzhou Yifan Machinery Co., Ltd. formally signed a production capacity of 500t / h single sand production line equipment and installation of co-operation .So far , Russia and Southwest customers not only to achieve investment returns to reduce production capacity would be enhanced at the same time , saving time can rely on sand and gravel production .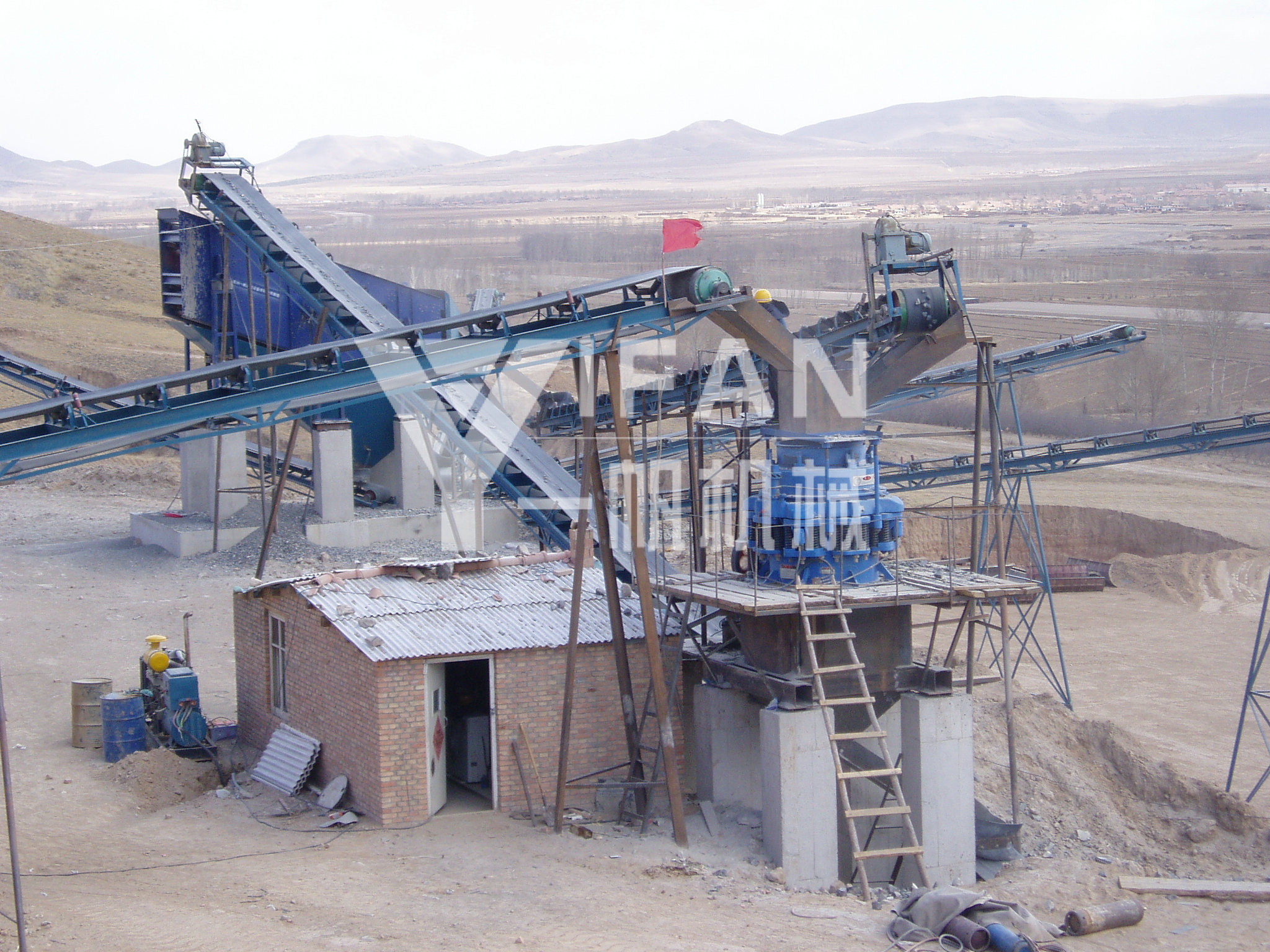 sand making production line
Project Analysis:
Process Design : The sand and gravel production line with two sections of a closed production process , a broken with a limestone crusher , sand making machine of Sec broken with a single , then added three circular vibrating screen, to form a closed loop .
Production installation : the entire production line from sign a contract to begin, to the entire production line process design, to the full set of production equipment, production lines to on-site installation, to formally put into operation which lasted a total of 1.5 months.
Investment income: the entire line of crusher equipment Zhengzhou Yifan Machinery production of new green equipment , low cost , production efficiency , has brought tremendous benefits for the cement plant .
Contact Us
If you have some questions about our crushers or you want to know the price of them,you can leave a message by filling the forms. Every day we check the website message, and for the first time to respond to your needs .