YIFAN crusher equipment innovation, sold overseas
Crushing machine has been expanded to many fields of application of ore processing and building stone crushing, mineral processing production line and sand production line, we can see the figure of crusher, high efficiency, high yield, intelligent bone crushing equipment to solve the sand stone in short supply situation.Can say crusher equipment important economic role in the development of national economy, is the main force of economic construction in our country.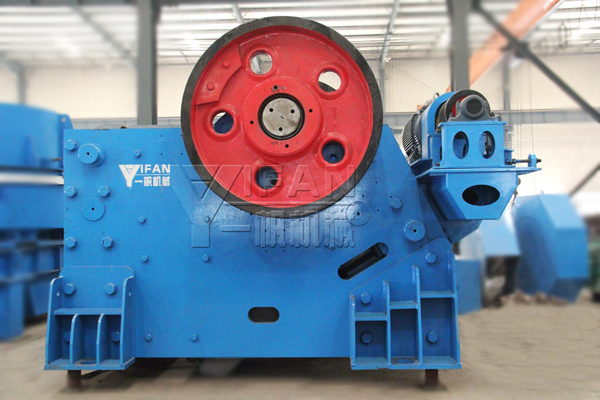 Yifan, as a professional crusher equipment manufacturer, over the years my company held several improved upgrade for commonly used crusher type, main products of the new type of jaw crusher, counterattack crusher, the new popular new type of cone crusher and other equipment, its main advantages are as follows:
New type of jaw crusher by the trajectory and the moving jaw cavity model is optimized, determines the optimum meshing Angle and trip characteristics of its value, make the aircraft under the condition of the same power output.New type of jaw crusher through the optimization part of balancing and compared with specifications of the jaw crusher, with higher stability.
New counterattack crusher for capacity increased by 30%, and the equipment in the design of the wear parts has been greatly improved, a design more reasonable, not only make the wear rate of equipment is reduced to a minimum, and greatly reduces the cost of equipment investment, improve the service life of the equipment.
Over the years, yifan machinery equipment co., LTD by insisting on constant innovation, continuous improvement products, continuously improve the reliability of products, to become broken screen of world brand, with high standards of production, exquisite craft design and perfect after-sale service system in the field of crusher equipment has accumulated rich experience, not only provide customers with cost-effective products, also provides the first-class service support and solutions.
Contact Us
If you have some questions about our crushers or you want to know the price of them, you can leave a message by filling the forms. Every day we check the website message, and for the first time to respond to your needs .